Limited Edition. All of these cups are from Wednesday, September 21st: Joel Cherrico's work to create 100 cups in one day, while blindfolded, Live on his facebook page at facebook.com/cherricopottery/videos. This is a pre-order. Your cups will ship Friday, October 21st or earlier.
All of these cups will include a special symbol addition to the signature on the bottom of the cup, to show how they are part of the limited edition blindfolded set. They vary in size widely, between about 8oz up to 14oz. They also have weird, strange textures and asymmetrical shapes, because Joel was blindfolded when he made them!
These cups, without handles, are great for cold drinks like water or wine. All colors are inspired by a swooping cloud of gases captured by NASA's Hubble Space Telescope. The gorgeous, cosmic glaze pallet is locked permanently onto the cup canvas.
"I think of these pots as abstract paintings. Real images of deep space galaxy cloud clusters and nebula inspire my abstract glaze paintings over an "Oil Spot Black" base glaze, meant to reference the night sky." - Joel Cherrico
Functional
All of our Stoneware and porcelain pottery is 100% food and dishwasher safe.
Read about the "Planetary Nebula" that inspires our pottery glaze chemistry: HubbleSite.org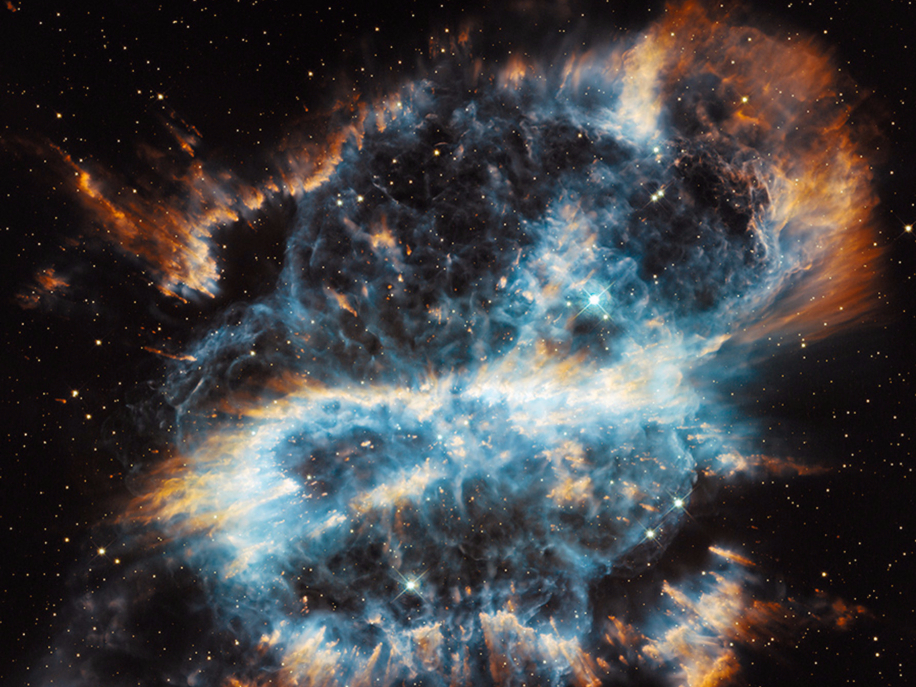 Shipping Cost:
Calculated at Checkout
Sorry, there are no reviews for this product yet.