This bowl has two visual imperfections that make its function less safe for eating from. We recommend that it be used as a decorative piece ONLY. Ash fell on the inside from a platter in the same glaze firing. It should not change over time unless it is hit by a strong force in that spot. There is also an 's-crack' on the bottom of the bowl which will not change over time, it is purely a visual flaw.
These bowls are inspired by a swooping cloud of gases captured by NASA's Hubble Space Telescope. The gorgeous, cosmic glaze pallet is locked permanently onto the bowl canvas. This pot is great for serving food or eating daily meals.
I think of these pots as abstract paintings. Real images of deep space galaxy cloud clusters and nebula inspire my abstract glaze paintings over an "Oil Spot Black" base glaze, meant to reference the night sky.
Read about the "Planetary Nebula" that inspires my pottery glaze chemistry: HubbleSite.org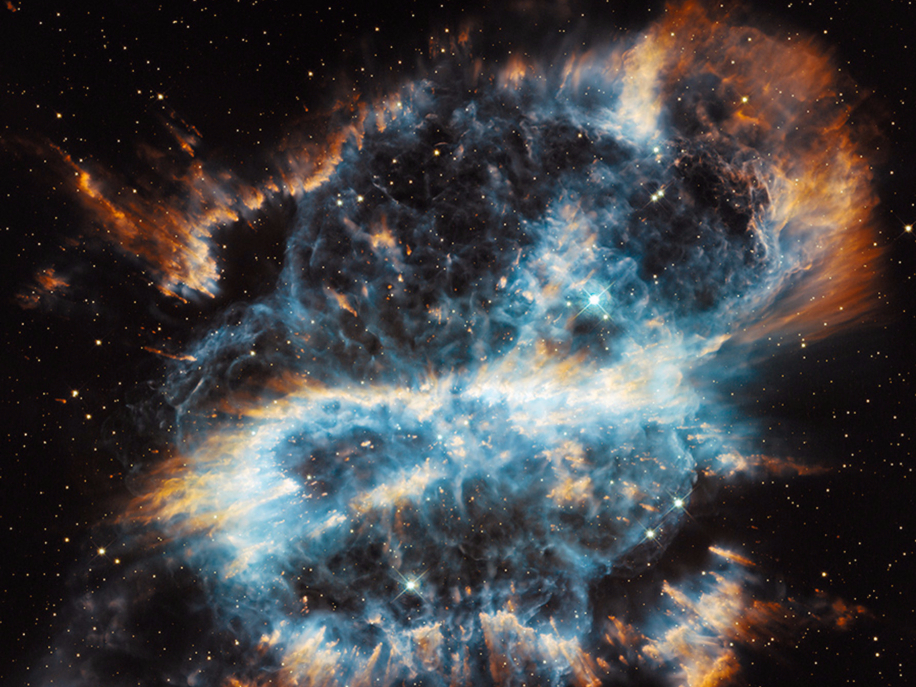 Shipping Cost:
Calculated at Checkout
Sorry, there are no reviews for this product yet.