These cups are great for cold drinks like water or wine, and inspired by a swooping cloud of gases captured by NASA's Hubble Space Telescope. The gorgeous, cosmic glaze pallet is locked permanently onto the cup canvas.
I think of these pots as abstract paintings. Real images of deep space galaxy cloud clusters and nebula inspire my abstract glaze paintings over an "Oil Spot Black" base glaze, meant to reference the night sky.
Functional
All of our Stoneware and porcelain pottery is 100% food and dishwasher safe.
Read about the "Planetary Nebula" that inspires my pottery glaze chemistry: HubbleSite.org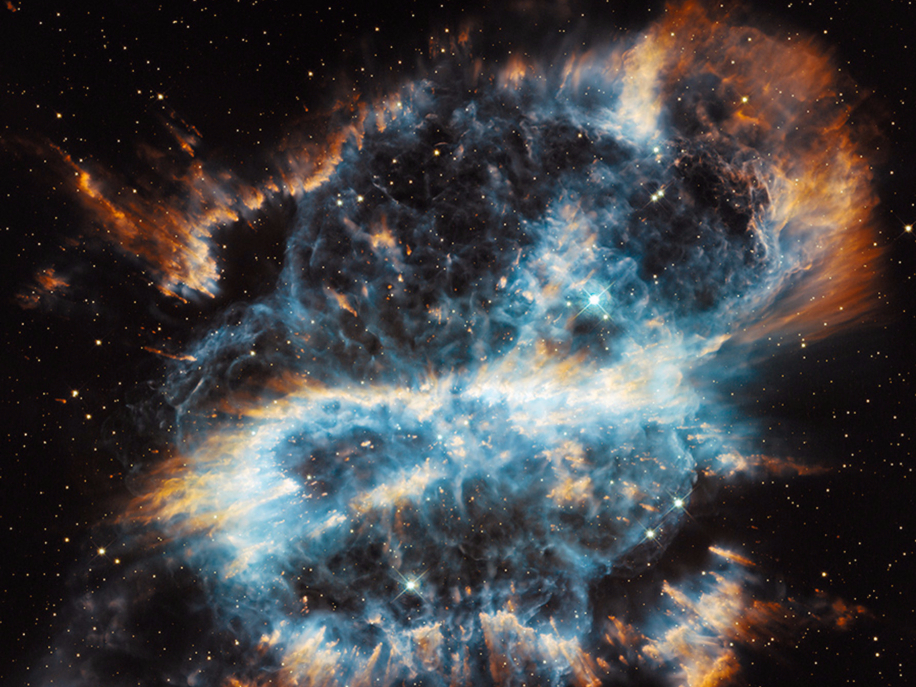 Shipping Cost:
Calculated at Checkout
Sorry, there are no reviews for this product yet.